Why's EBOLA So Serious?
London, UK - 15th October 2014, 09:45 GMT
The 2014 Ebola outbreak is "Unquestionably the most severe acute public health emergency in modern times... a crisis for international peace and security... I have never seen a health event threaten the very survival of societies and governments... I have never seen an infectious disease contribute so strongly to potential state failure... when a deadly and dreaded virus hits the destitute and spirals out of control, the whole world is put at risk... the world is ill-prepared to respond to any severe, sustained and threatening public health emergency..." states Dr Margaret Chan, director general, World Health Organisation (WHO) based in Geneva, Switzerland. Dr Chan dealt with the 2009 avian flu pandemic and the SARS outbreaks of 2002-3.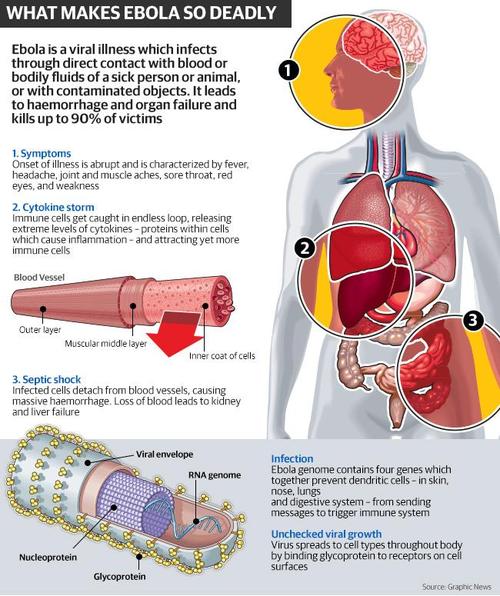 Ebola's Spread
AIDS-LIKE
The deadly spread of Ebola in West Africa is something unseen since the outbreak of AIDS, according to Thomas Frieden, director of the US Centers for Disease Control and Prevention. "I would say that in the 30 years I've been working in public health, the only thing like this has been AIDS," he told a top-level Ebola forum in Washington, DC. The United Nations chief Ban Ki-moon has called for a "20-fold" increase in resources to battle the epidemic. "This is a global health emergency we haven't seen for years. Possibly it could get to the scale of the AIDS epidemic. The impact it could have could be absolutely huge... if we are going to make our country safe we need to make sure the virus is contained. It is a global phenomenon..." according to Jeremy Hunt, UK Health Secretary.
MOST EXTREME
Ebola is one of the most deadly viruses known in the world today. It is extremely infectious and can kill up to 70% of those who contract it and as many as 10,000 new cases per week could be reported by early December, according to WHO. There are five strains of the virus with the Zaire strain being the most deadly. Despite Ebola's 40-year history, 2014's outbreak is more extreme than all previous incidents put together. More than 4,000 people have died from a total of 8,900+ worldwide cases. This is the largest Ebola epidemic ever. Since 1976, there have been just over 20 known Ebola outbreaks, each confined to isolated parts of Africa. This one has spread to more than 50 distinct areas in six different countries, according to the Center for Disease Control and Prevention — and has now claimed its first life in the US. WHO declared a public health emergency in August, five months after the first international movement of Ebola. The US Centre for Communicable Diseases has said that the number of people infected by Ebola could reach 1.4 million by January if the outbreak is not contained.
EXTRA PRECAUTIONS
When researchers handle Ebola in the laboratory, they adopt the precautions of space walkers. At the Centre for Applied Microbiology Research at Porton Down near Salisbury, United Kingdom, there are just four scientists with official clearance to deal with the Ebola virus, and they work in pairs, like astronauts. The virus causes horrendous damage, as it attacks the internal organs, resulting in extensive bleeding, vomiting, and diarrhoea. It is not, however, particularly infectious, and can only be caught by close contact with infected body fluids.
NO TREATMENT OR CURE
There is no vaccine against Ebola and while a new drug called ZMapp appears to have helped save the lives of two American missionary treated with it, data is still sketchy and primarily based on animal models. Despite the world's experience of Ebola, there is not yet a proven treatment or cure. This is partly because institutions designed to promote health innovation, trade, and investment tend to be private and therefore not focused on the diseases of the poor in Africa. Because of Ebola's previous containment, few citizens in West Africa have recognised it, and with families typically caring for sick relatives at home, they are often contracting the disease themselves.
SYMPTOMS
Early symptoms are non-specific and include sudden onset of fever, muscle aches, headaches, and sore throat. These symptoms appear 2 to 21 days after being infected with the virus and can be easily confused with the early stages of other illnesses such as malaria, meningitis, and bubonic plague. Some patients develop rashes, hiccups, reddened eyes, serious chest pain, shortness of breath and difficulty swallowing. As the patient gets more ill, he or she develops severe vomiting, diarrhoea, kidney and liver problems, and serious internal and external bleeding. These last (and most serious) symptoms cause a deadly syndrome called viral hemorrhagic fever. Ebola is one of several viruses that can cause viral hemorrhagic fever and it wreaks havoc on many organ systems in the human body.
GLOBAL SCREENING
In America every high risk passenger arriving at five airports including JFK in New York from Liberia, Sierra Leone or Guinea has their temperature checked and asked if they are unwell. Exit screening is already in place in West Africa, but the World Health Organisation does not advise on entry screening in other countries. The UK Government has decided to do screening at Heathrow from today and Gatwick and Eurostar terminals later this week.
SLOW RESPONSE
Sierra Leone's president has criticised the global community's slow response to Ebola. President Ernest Bai Koroma told the heads of the UN, International Monetary Fund and World Bank that the global reaction "has been slower than the rhythm of transmission of the disease." There are already more than 350 US troops on the ground in West Africa. That number is set to grow exponentially in the coming weeks as the military races to expand Liberia's infrastructure so it can battle Ebola. Britain is sending 750 military personnel, a medical ship and three helicopters to Sierra Leone to help fight the spread of Ebola.
[STOPS]
What are your thoughts, observations and views? We are keen to listen and to learn.
Best wishes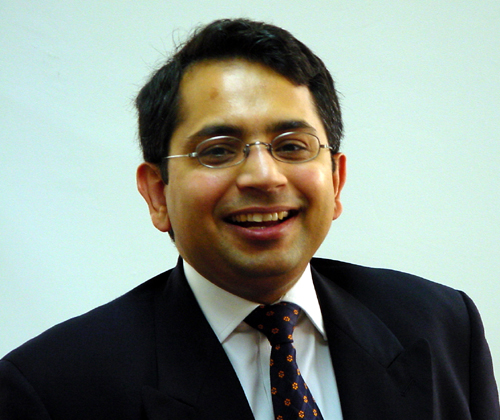 ---
ATCA: The Asymmetric Threats Contingency Alliance is a philanthropic expert initiative founded in 2001 to resolve complex global challenges through collective Socratic dialogue and joint executive action to build a wisdom based global economy. Adhering to the doctrine of non-violence, ATCA addresses asymmetric threats and social opportunities arising from climate chaos and the environment; radical poverty and microfinance; geo-politics and energy; organised crime & extremism; advanced technologies -- bio, info, nano, robo & AI; demographic skews and resource shortages; pandemics; financial systems and systemic risk; as well as transhumanism and ethics. Present membership of ATCA is by invitation only and has over 5,000 distinguished members from over 120 countries: including 1,000 Parliamentarians; 1,500 Chairmen and CEOs of corporations; 1,000 Heads of NGOs; 750 Directors at Academic Centres of Excellence; 500 Inventors and Original thinkers; as well as 250 Editors-in-Chief of major media.

The Philanthropia, founded in 2005, brings together over 1,000 leading individual and private philanthropists, family offices, foundations, private banks, non-governmental organisations and specialist advisors to address complex global challenges such as countering climate chaos, reducing radical poverty and developing global leadership for the younger generation through the appliance of science and technology, leveraging acumen and finance, as well as encouraging collaboration with a strong commitment to ethics. Philanthropia emphasises multi-faith spiritual values: introspection, healthy living and ecology. Philanthropia Targets: Countering climate chaos and carbon neutrality; Eliminating radical poverty -- through micro-credit schemes, empowerment of women and more responsible capitalism; Leadership for the Younger Generation; and Corporate and social responsibility.
---